CONVENIENT. SECURE. ACCEPTS SIGNATURE ITEMS.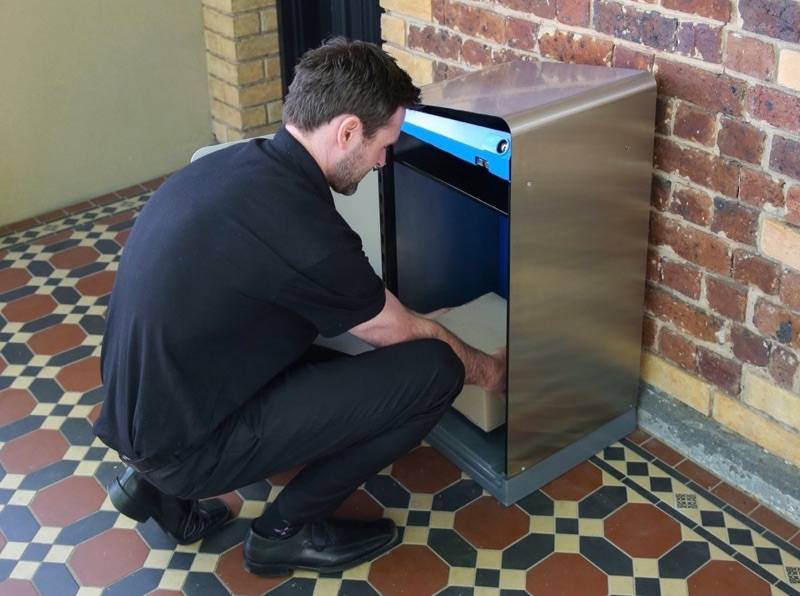 Receive deliveries to your house
Can Accept deliveries from any carrier
Don't worry about who your parcel is being delivered with, the mailbox can accept deliveries from any carrier.
Increased security
Only you, your local carriers and those you allocate access to can access your mailbox. Plus, it's designed to be bolted to the ground or tethered.
No more waiting
Maybe you're on the other side of the world or inside binge watching your favourite tv show. Receva will accept and sign for your parcels giving you the freedom to live life.
RECEIVING DELIVERIES, MADE EASY
Signs for your deliveries
The Receva mailbox accepts signature items so you don't need to be there for your deliveries.
SMS notification
Receive an SMS notification when your delivery has arrived into your mailbox.
designed for your needs
We have taken the time to design the Receva mailbox specifically for your needs.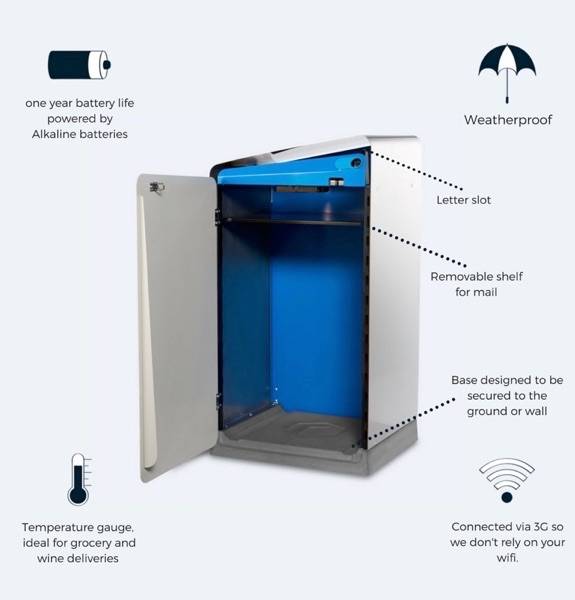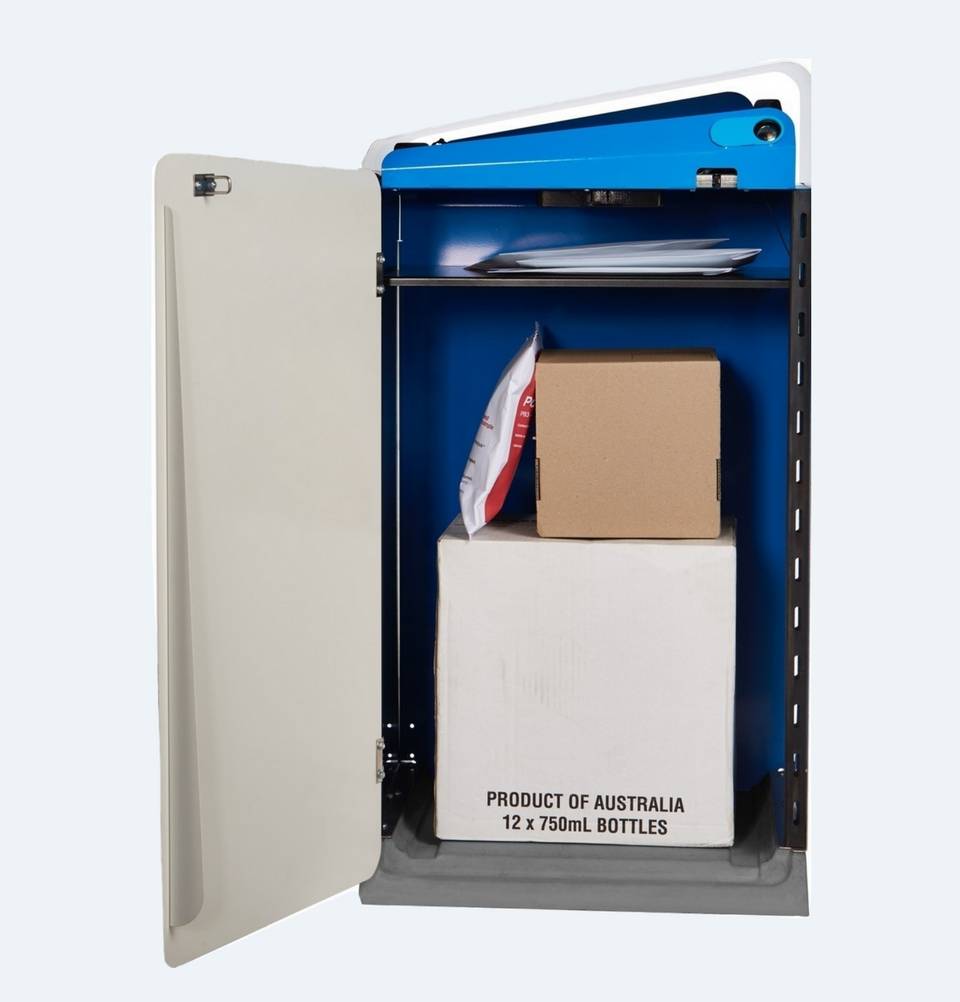 SPECIFICATIONS
Materials & Specs:
Powder Coated Steel, HDPE plastic base.
Dimensions: 790mm x 470mm x 410mm.
Receva smart mailbox is designed to fit 80% of parcels or 2 x cases of wine.
Installation:
This product can be bolted to the ground to secure.
Self install or by a recommended partner.
Interested in finding out more about the Receva Private Mailbox?
Enquire via the link below.
Thanks! We'll come back to you shortly.
This field is required
This field is required
This field is required